Saturday between 15:00 and 19:00 you can join the locals for a "Saturday washday" at SALT!
Bring your swimsuit and a towel!
Entrance is 195 NOK, and it is possible to pre-purchase your ticket online here
A group will leave from Sentralen at 15:00, but you can come and go when you like.
SALT also serve some food.
This Saturday, there will be a screening of a climate film and a lecture, starting at 17.00, as SALT takes part of the local climate festival. Check it out!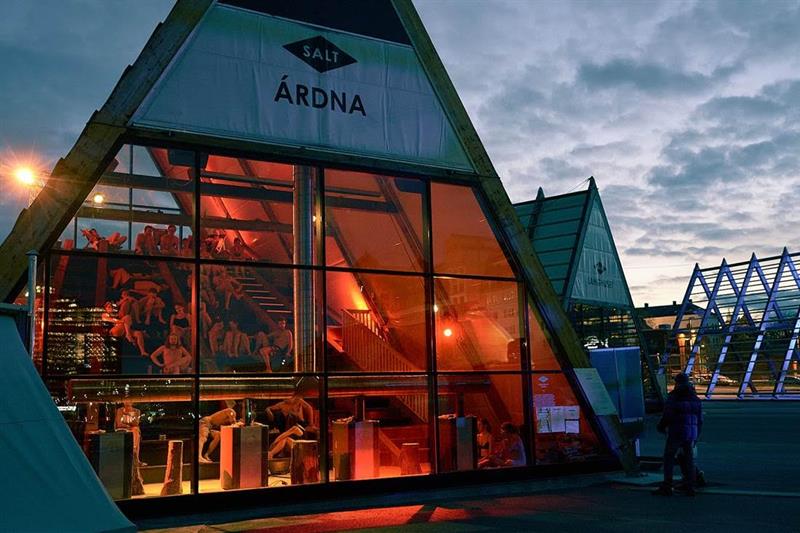 SALT is a temporary art project that brings together arts, music, food and architecture in four wooden constructions inspired by the traditional Norwegian racks for drying fish. SALT houses four different saunas, including a private barrel sauna and a communal sauna with room for up to 100 people, the ARDNA. To cool down, you may choose between a cool tub or simply taking a bath in the fjord. SALT is located at Langkaia, close to the Oslo Opera House.